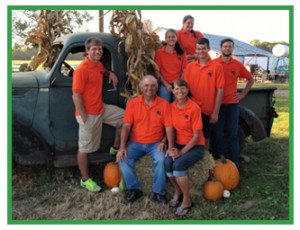 Hickory Creek Farms has been in our family for five generations and has been recognized by Farm Bureau as a century farm.
Our barn was built by Great Uncle Leonard in 1932 from the lumber out of an old livery stable in McCune, Kansas and is listed in the state of Kansas registry for historic barns.
Contact:
Steve and Ruth Zimmerman
426 South 30th Street McCune, Kansas 66753
620-632-4294 |  szimmerman@ckt.net
Send us an email to sign up for our e-newsletter, so we can let you know what's coming up at the farm!